In short, the choice of grass in Arkansas boils down to understanding the climate and weather nuances. With the right grass variety and some TLC, you can cultivate a thriving lawn under the Arkansas sun."
Introduction
Arkansas sports a humid subtropical climate, bringing sizzling, sticky summers and tame winters. Grasses that can stand the heat and take high humidity in stride thrive here.
As for grass zones, Arkansas sits comfortably in Zone 7, a place where the mercury doesn't often drop below 0 to 10 degrees Fahrenheit. Think spring and fall when planning to lay grass in Arkansas.
Cooler temperatures and regular rain showers during these seasons allow the grass to sink in strong roots before summer's furnace hits. It's critical to pick a grass type that gels with Arkansas' local climate and soil conditions for the best outcomes.
In short, the choice of grass in Arkansas boils down to understanding the climate and weather nuances. With the right grass variety and some TLC, you can cultivate a thriving lawn under the Arkansas sun.
Which grasses grow best in Arkansas?
In the world of landscaping, not all grasses are created equal. Each thrives in a specific climate zone: cool, warm, or transition.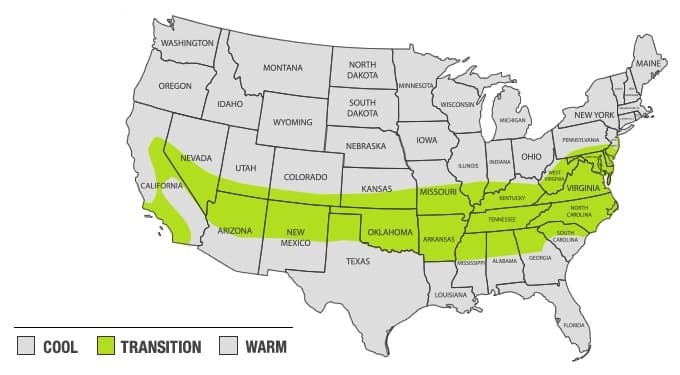 Arkansas, with its transition zone climate, prefers a particular set of grasses that relish the a wide range of temperatures. The following grasses are the easiest to grow and maintain in Arkansas:
BermudaWarm-season grass, drought-tolerant, dense turf, ideal for lawns, golf courses, and sports fields. The price per square foot for Bermuda generally ranges from $0.35 to $0.65 per square foot.
ZoysiaWarm-season grass, slow-growing, dense turf, good for lawns, golf courses, and sports fields. The price per square foot for Zoysia generally ranges from $0.55 to $0.90 per square foot.
St. AugustineWarm-season grass, shade-tolerant, thick carpet-like turf, ideal for lawns in southern coastal regions. The price per square foot for St. Augustine generally ranges from $0.50 to $0.90 per square foot.
CentipedeLow-maintenance, warm-season grass, slow-growing, low fertility requirements, good for lawns in the southeastern US. The price per square foot for Centipede generally ranges from $0.50 to $0.95 per square foot.
Tall FescueCool-season grass, shade-tolerant, deep-rooted, ideal for lawns, pastures, and sports fields in cooler climates. The price per square foot for Tall Fescue generally ranges from $0.60 to $0.85 per square foot.
While it's possible to grow grasses meant for other regions with proper care, attention and timing, these are the most common grasses in Arkansas for residential lawns.
What is the best time to lay sod in Arkansas?
For transition zones, consider the type of sod. For warm season grasses, aim for late spring. This gives them a full summer to establish before winter. For cool season grasses, fall is best, allowing roots to develop in mild temperatures. Whichever you pick, avoid extremes of summer and winter. So, late spring for warm grasses, fall for cool ones, and skip the severe seasons.
As you can see in the image below, you'll notice the most shoot growth (the grass above ground) and root growth in the spring and fall for cool season grases and during the summer for warm season grasses: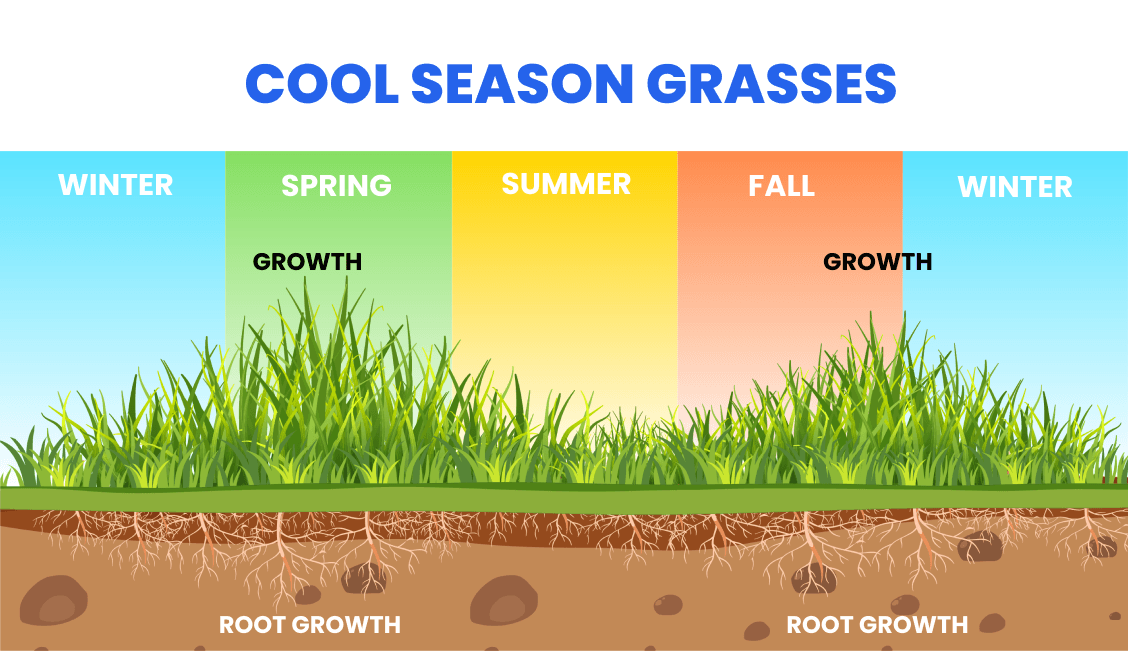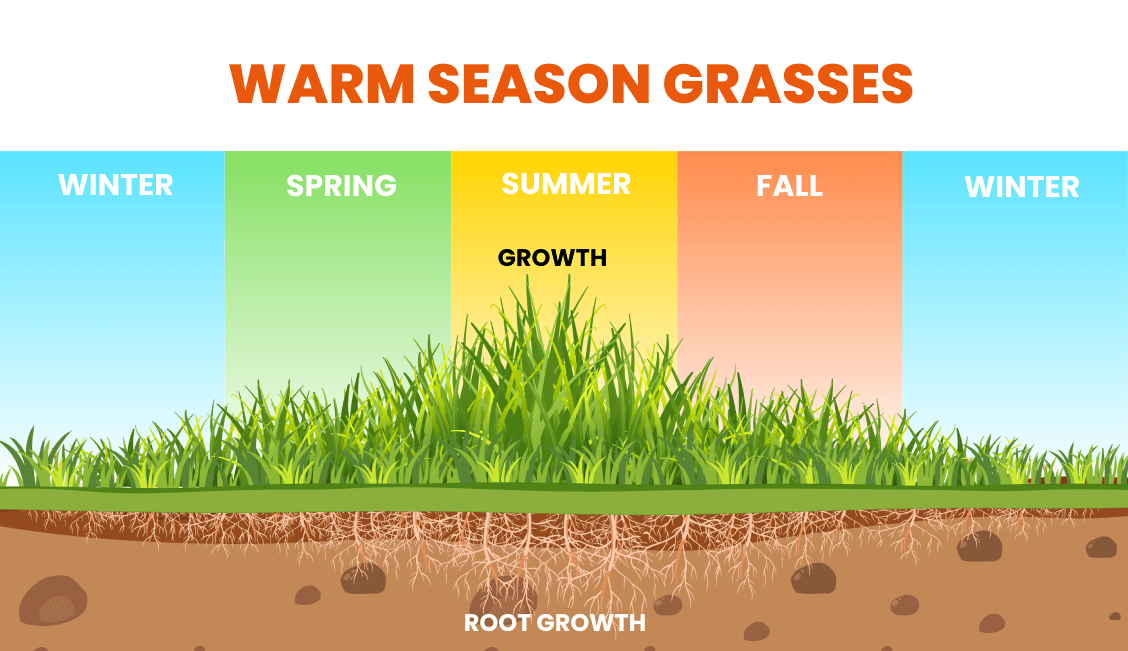 Best Grasses for Shade in Arkansas
Shade can be a real party pooper when it comes to growing grass in Arkansas. Not all grass types bask in full sun. Let's dive right in on the best grasses for shaded areas in the Natural State.
Leading the pack is Zoysia grass. This warm-season turf thrives in a minimum of 4 hours of sunlight per day. With its dense growth, it doesn't let weeds gatecrash your lawn. It needs moderate watering and has good disease resistance. It's a slow grower, meaning less hassle with mowing. Patience is key when establishing Zoysia, but it pays off with its shade tolerance and year-round green appeal.
Next up, St. Augustine. This is another warm-season grass that loves the shade. It requires around 4-6 hours of sunlight daily, depending on the strain. However, St. Augustine likes proper pampering with frequent watering and a less active drought resistance. But if your lawn has more shade than sun, it's a strong contender. Regular mowing will keep it looking its dapper best.
For a cool-season entrant, we recommend the ever-popular Fine Fescue. It thrives in as little as 2 hours of sunlight per day and comes in several varieties. It doesn't mind the cooler parts of the year and creates a beautiful emerald carpet. The maintenance is low, the adaptability is high. The best part, it's hurricane-friendly, given Arkansas' tendency for stormy weather.
Remember, shade-tolerant doesn't mean shade-loving. All grass types appreciate some sun-kissed moments. Rotate your plantings if you can and ensure good soil fertility. They may be shade warriors, but these varieties will thank you for those patches of sunlight.
So, select the right grass for your shaded area and say goodbye to bare, patchy lawns. With these top picks, even your shaded corners can flaunt a lush green cloak.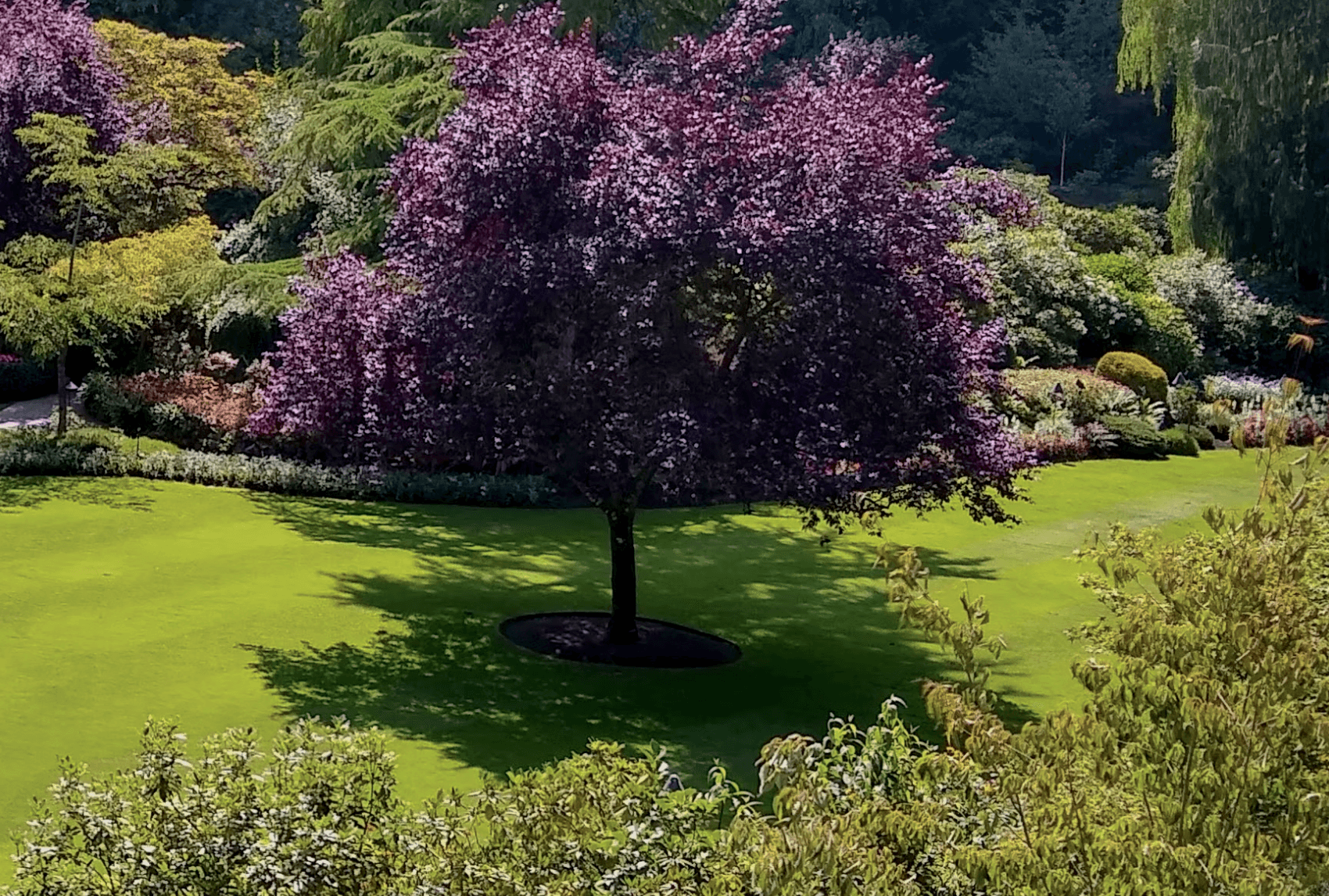 What grasses stay green year-round in Arkansas?
As with anything agriculture related, there is some nuance to this question. There are many grasses that can stay green year round in but it depends heavily on your location within the state as well as any microclimates that may exist.
The following grasses have the ability to stay green year round in Arkansas:
| Grass Type | Caveats |
| --- | --- |
| Bermuda | It typically goes dormant and turns brown after a few hard frosts in the fall and stays that way until temperatures consistently hit the 60s in the spring. |
| Zoysia | It can stay green nearly year-round in milder climates without severe winter freezes or overly high summer temperatures. |
| St. Augustine | It can stay green almost year round, but will go dormant and turn brown during cool-season months in colder regions. |
| Tall Fescue | It typically stays green throughout the year in milder climates, given that it isn't overly stressed by heat or drought in the summer. |